My friends, the Western trend is here and I say we embrace it according to our own personal style. If you have a pair of cowgirl boots, get those babies out and start walking. Sadly, I don't own a pair but I wanted to create an outfit "inspired" by this current trend with what I do have. That being said, please join me for another Sunday Showcase Link Up, along with Kellyann and Ada, as we embrace some of our favorite trends for fall and winter 2018! I'll also fill you in on what's coming up on the blog for November so read on. I'm so happy to have you here!
After my recent trip to Nashville I had western on the brain. I wore these black jeans and boots repeatedly there and didn't apologize for it. Both items are comfortable and the boots give me a western feel, so I guess the trend is living on for me in Florida as well. And that's where the outfit began...boot and jeans. From there I grabbed this vibrantly colored, floral top from a local thrift store.
My saddlebag purse by Patricia Nash is a perfect fit and I found plenty of fashion jewelry to play with. The belt from a past Fab Fit Fun box was an afterthought to get the bulky top under control. It seemed to work for the most part, but I did have to readjust it throughout the day.
More options by Patricia Nash
Tips for sporting the western trend...
Adapt it to your current style. You don't want to look like you're dressing up for a costume party. However, if you're going square dancing or to a rodeo - go all out and have a little fun with it. I chose subtle pieces that could be western and I most likely won't be shopping for pieces to fit this trend. Maybe if I was in Texas or something. However, here's a a few pics from when I visited Nashville and was more liberal with the trend.
What's coming up??
A guest post!
My sweet friend and travel planner extraordinaire is going to share with us her adventures to Charleston, South Carolina and explain how Charleston is the "Perfect Weekend Getaway for Couples"!
November's Subscription Box for Simply Earth
This adventure to a more natural approach around the home began in September for me and I can honestly say I'm pleasantly surprised each month by how much I enjoy it! If you missed my intro post to Simply Earth, you can catch up
HERE
.
Goal Planning????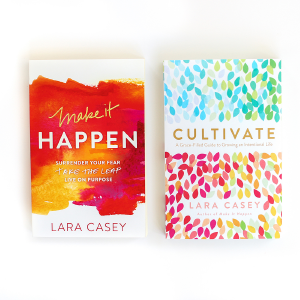 Have you read these books before? I read them, enjoyed them and then stored them. Who else does this? You find a book that truly inspires and motivates you, but it ends up going in the pile of "books I will apply...someday". Well, this past Friday, I took the leap and ordered her goal planner bundle for 2019, which of course I will share with you on the blog soon!
I honestly don't know what my goals are, as I haven't set any in the last couple of years, but it's time for a fresh start. If I want 2019 to look like I'm working within my purpose then I need to start thinking about it now. Along with my purchase, comes a free week of goal coaching from Lara during the first week of December and I can't wait!
Anyone want to join me? How fun would it be to do this together? Click on the picture above to be directed to her site!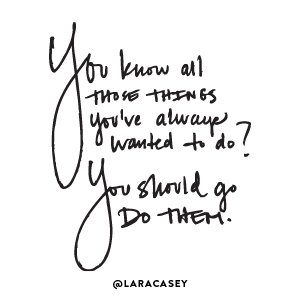 Now I can't wait to hear from you! Do you love the new western trends? Are you already thinking about your goals next year? What's on your mind?
Don't forget to link up and see what Kellyann and Ada have going on for their looks!
Link up!
October Favorites
---------------------------------------